Exhibitors and Sponsors
Exhibition

The exhibition will take place in The Nordic House, Klingran. All catering - coffee breaks and lunches - will take place within the exhibition area.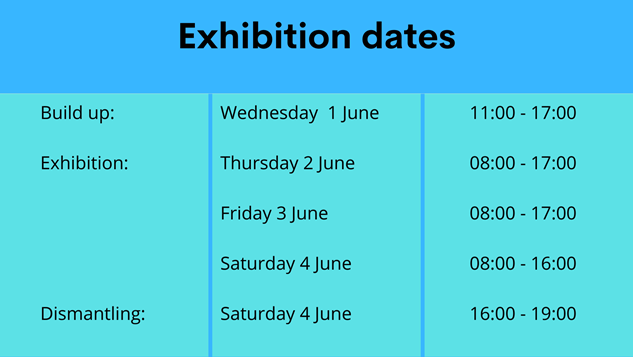 Prices
Price per square meter is DKK 3.000 excel VAT until 25 February 2022 (early bird), after this date the price is DKK 4.000 per square meter. The minimum stand size is 6 m2 (this size does not include an exhibition registration) and minimum rental fee is DKK 18.000 excel VAT, after 25 February 2022 DKK 24.000. The recommended minimum size is 9 m2.

The stand rental includes:
• Floor space
• 1 Exhibitor badge per 6 m2

The exhibition is sold as floor space only. There will be an extra 1000 DKK incl. VAT charge for standard electricity pr. day pr. stand. If you require any additional electricity or exhibition items (furniture, light, AV, flowers etc.) please contact us.
Breaks:
There will be 3 breaks every day in the programme, 2 x 30 min, and 60 min lunch break. The lunch break allows for arrangement of separate lunch symposia if desired.

Exhibitor Registration
The Exhibitor Registration entitles to:
• Access to the exhibition area
• 1 copy of the Final Programme
• Coffee breaks and lunches

Additional exhibitor registrations can be purchased for DKK 1.700 + VAT online  . All participants and exhibitors are requested to wear their badge visible during the congress.

Allocation of exhibition space
Space allocation will be made on a first come first served basis when registering.
All interaction will be in compliance with MedTech Europes Code of Ethical Business Practice.
Sponsorship Levels and Benefits



Practical Information
Registering for sponsorship and exhibition
All registrations are done on-line. Please register here
Additional Exhibitor Registrations (badges)
Please order additional exhibitor badges directly at   This service will be available closer to the congress. The price is DKK 2.500 excl. VAT. Please note that all exhibitors and sponsors are requested to wear their badge throughout the congress. Meaning everybody manning the stand needs a badge. Please make sure to order badges for everybody manning the stand.
Hotel
Please book your accommodation here. This service will be available closer to the congress.
Payment
The stand rental and/or sponsorship will be invoiced after the on-line registration is made and should be paid within 21 days. Please make sure that all internal documents and procedures are approved and ready before registering on-line so this does not delay the invoicing process. Exhibitors that have not paid in full before the congress will not be given access to the congress venue.
Cancellation Terms
Notification of cancellation of sponsorship and/or exhibition must be received in writing to GreenGate Incoming  PCO (edward@greengate.fo). Cancellations received before 1 March 2022 will be refunded less a 25 % administration fee. Cancellations received after 1 March will not be refunded.