Accommodation
GreenGate Incoming has made preliminary hotel reservations at Hotel Føroyar. Please book accommodation on the online registration form. In order to obtain the specified prices, your reservation must be made through GreenGate Incoming.
Hotel Føroyar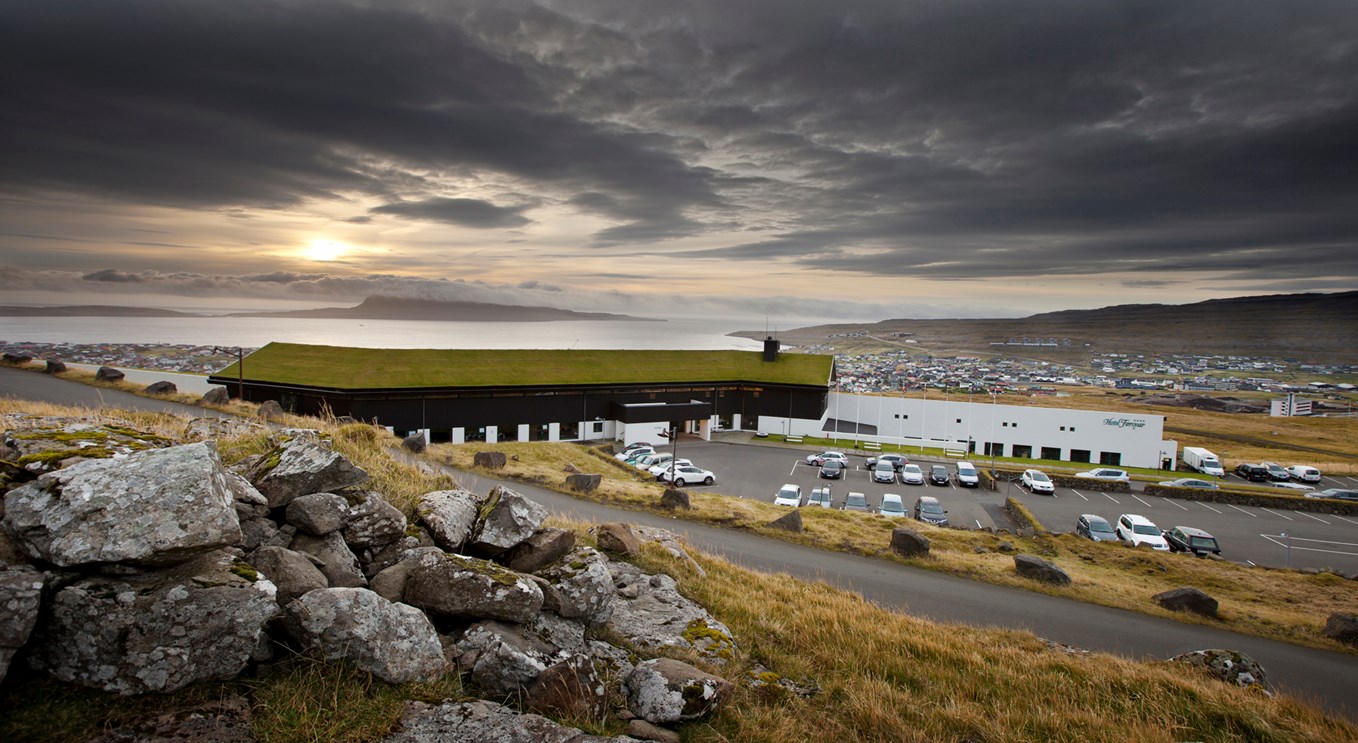 Hotel Føroyar has a total of 200 rooms.
Hotel - Main building has 177 rooms. All rooms in the main building have panoramic view over the capital Tórshavn and the island of Nólsoy. Rúnarlon (annex) has 23 rooms and is located 100 m from the main building. The rooms in the annex have either city/sea or mountain view. The hotel has a restaurant and a café in the lobby. Breakfast is in the main building.
Hotel Føroyar / Rúnarlon is located about 2 km from city center in Tórshavn. Guests can walk different paths to the city center or drive about 10 minutes to city center.


Hotel Hilton 

Hilton Garden Inn Faroe Islands is the new international hotel in the Faroe islands. A unique, exquisitely beautiful and modern hotel with spectacular panoramic views in serene surroundings. The Hilton Garden Inn Faroe Islands has 130 contemporary double rooms and a comfortable lounge, as well as a restaurant, modern lobby, fitness, bar, five meeting rooms, parking and charging stations for electric cars. Hotel is close to area which is ideal for walking and running and in walking distance to the Art Museum, the Nordic House and the city center.
Hotel Tórshavn 
Change of hotel reservation 
If you wish to change your hotel reservation, date of arrival or date of departure, we ask you kindly to contact GreenGate Incoming and not the hotel.
Please send an e-mail to 

Mr. Edward Leo

 at

 edward@greengate.fo 
B&B or Summerhouse/Apartment 
If you wish to stay at a B&B or in a summerhouse/apartment in Tórshavn, please contact Mr. Edward Leo at edward@greengate.fo