Faroe Islands for foodies 
In the Faroe Islands, we love to share meals, whether in a local Faroese home or at a restaurant. Taste some of the world's best produce. We warmly invite you on a journey with emphasis on local food, culture and amazing scenery.
TRAVEL: Available every day in the week - 4 days | 3 nights
SEASON: All year 2023
DIRECT FLIGHT FROM: Copenhagen (incl. in the price)



Itinerary: Short Break
DAY 1: Arrival to the Faroe Islands. 
Arrival with Atlantic Airways. Airport transfer to accommodation in Tórshavn.

After check inn, we suggest a walk around the town stopping at one of the many cafés to taste a beer from one of the local breweries, OY and Føroya Bjór. Føroya Bjór has won several commendations and prizes for their beer.
If you arrive early to the Faroe Islands you can add on: Dinner a the new restaurant in Tórshavn - ROKS 


DAY 2: Explore Tórshavn on foot and enjoy traditional food with a modern tvist
With your private guide, explore on foot the old part of Tórshavn, Tinganes and Reyn. On the tip of this peninsula lies the parliament administrative buildings and the Prime Minister's office. Here you will also find the charming part of town called Reyn, with its tiny grass roofed houses - remember to respect the privacy of the people living in the old houses.
Lunch is booked at the trendy sushi restaurant ETIKA, a restaurant backed amongst others, by the well-known restaurateur and entrepreneur Jens Rahbek. Here they serve delicate Faroese produce in classic Japanese style.
On your own, see contemporary Faroese art, fine craft and look at exquisite Faroese designed wool ware in the latest fashion. Visit the old bookstore and relax in one of the cosy coffee houses you walk by. 

In the evening, a table is booked for you at Restaurant Áarstova, a true gem, situated in the old part of town in a listed building. It is a charming place with open beams, small doorways, crooked angles, bags of atmosphere and as you would expect, excellent food.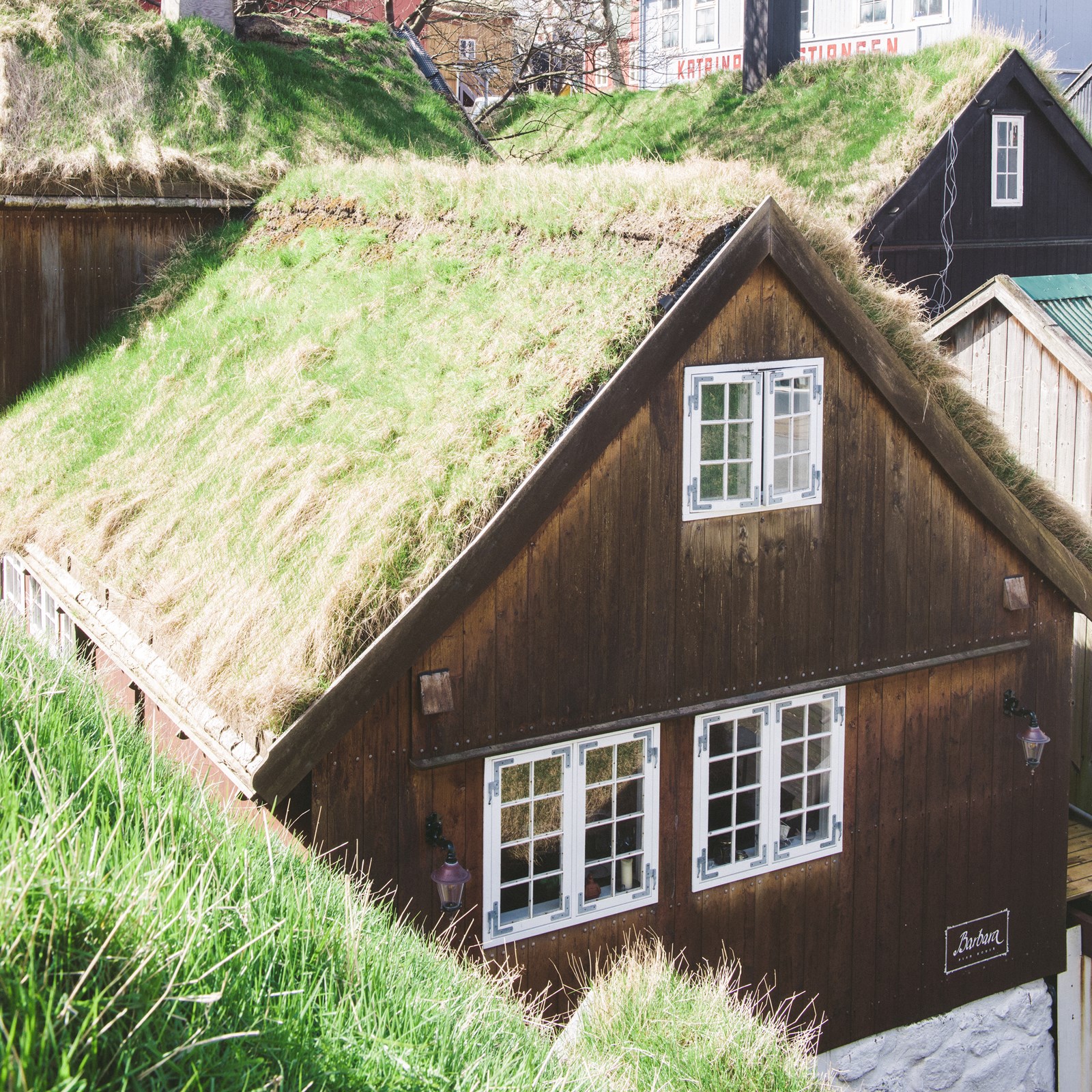 Picture: Barbara Fish Restaurant

DAY 3: Highlights combined with storytelling and amazing viewpoints
After breakfast, your private driver/guide will pick you up. Sightseeing to the north, but will depend to some extent on what the weather is like. Look forward to a day of great views and photo stops.

Enjoy lunch on route in cozy surroundings.
In the evening, you have a table booked at Barbara Fish House, which is also situated in a listed building in the old part of Tórshavn. The atmosphere is homely with low ceilings and odd plates and cutlery. Local fish and shellfish, of the highest quality, is on the menu.

DAY 4: Departure from the Faroe Islands.
Check out of hotel. Airport transfer. If you have time, we suggest a visit to the supermarket Miklagarður in SMS shopping centre. Here you can buy a selection of Faroese specialities such as vacuum-packed salmon and salt fish.

You can buy Faroese beer in the Tax Free shop at the airport.

Departure with Atlantic Airways.