Sense of Faroese Summer
A city trip to Tórshavn offers shopping, great food, light nights and loads of experiences. Tórshavn has a cosy atmosphere and is easy to get around. You are always within walking distance to most attractions and cafés, where you can relax after the day's adventures and enjoy a chat with the locals. We have put together a programme where you can try a little bit of everything.
TRAVEL: Friday to Monday - 4 days | 3 nights
SEASON: May, June, July and August
DIRECT FLIGHT FROM: Copenhagen (incl. in the price)



Itinerary

: Short Break
FRIDAY: Arrival to the Faroe Islands. Enjoy the cozy atmosphere in Tórhavn.
Arrival with Atlantic Airways to Vágar airport. After checking into your accommodation, take a walk around Tórshavn.
As you wander through the houses in the old town, you will discover a web of lanes and passageways, stairs, protruding rocks and tiny black-tarred houses with white windows and grass roofs. This old town is unique, not only in the Faroe Islands, but in the whole world. Please respect the privacy of the people living in these historical houses
At the end of the day, drop into one of the cafés or bars where you will find the locals relaxing.

SATURDAY: Shopping, culture and delicious food.
At the end of the marina is an exciting shop called Østrøm where you can see and buy modern Faroese art and handiwork. Next door is Steinprent, a lithographic workshop. Visit their gallery where they exhibit the latest works. Tutl is another interesting shop that sells Faroese music. Make sure you also look in Staðið, Soulmade, Silvursmið and Guðrun&Guðrun.
You will also pass the homely old bookshop, which is most definitely worth a look in. If you get hungry, then we can recommend the trendy sushi restaurant ETIKA that serves delicate Faroese raw produce in a classic Japanese style.
Need a break from shopping? Then we suggest a trip to the Nordic House, a Scandinavian culture centre, or the Art Museum and Gallery. Here you can see a wide range of Faroese art, showing how the nature and landscape has been dominant as a motif throughout the history of Faroese art.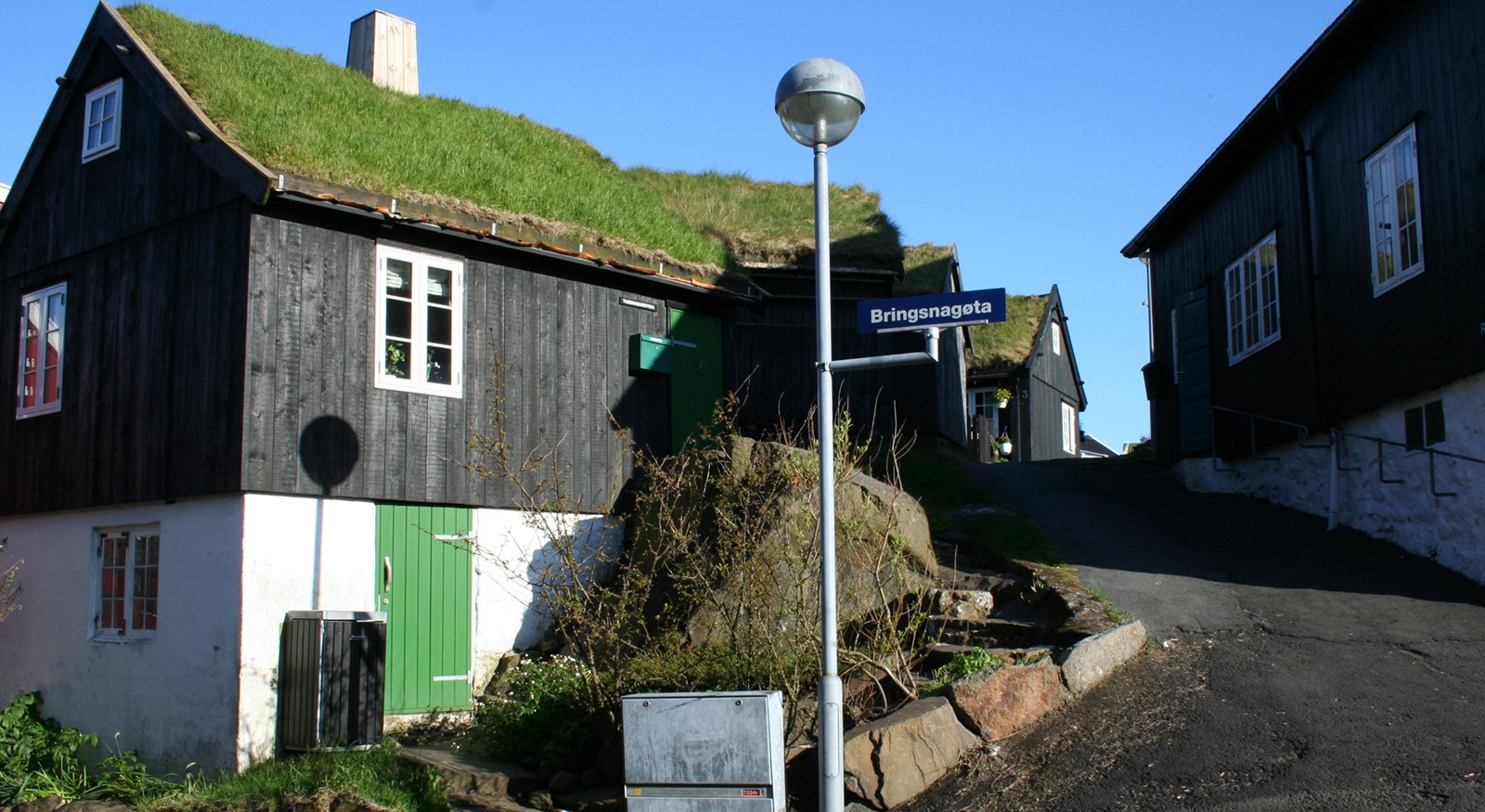 Picture: Old part of town, Reyn

SUNDAY: Highlights of the Faroe Islands.
Hire a car and experience some of the Faroe Islands highlights. We suggest driving to Vestmanna to take the boat trip to the Vestmanna Cliffs. You will sail through small inlets deep into the heart of grottos formed by the surf over millions of years and sail close to the 1500m high vertical cliffs.
Drive on to Saksun, a picturesque village where the bay used to be a protected natural harbour, but today the entrance to the bay is blocked up with sand. It is possible to walk out to the sea at low tide.
Drive over the bridge that connects Streymoy and Eysturoy via Eiði to Gjógv. This route will give you a view of Slættaratindur (882m) and the impressive sea rock formations known as the Giant and the Witch. Gjógv is known for its distinctive natural harbour and views of Kalsoy Island. At the end of the gorge, it is possible to enjoy the view from Crown Princess Mary's bench.
It is also possible to join one of our excursions Saturday and/or Sunday - Read more HERE...

MONDAY: Departure from the Faroe Islands.
Check out of accommodation. Departure with Atlantic Airways.