rejseblog
Den menneskelige varmen for andre mennesker merkbar, forteller Gudveig Henryette Aaby fra historielagets tur til Færøyene 2017
I norrøne fotfar, på Færøyene. Forteller og foto: GUDVEIG HENRYETTE AABY 
Her en del av Historielaget Grefsen, Kjelsås og Nydalens medlemmer under fyrtårnet på Mykines, det vestligste punktet på Færøyene, hvor de også møtte tusenvis av fugler tett innpå.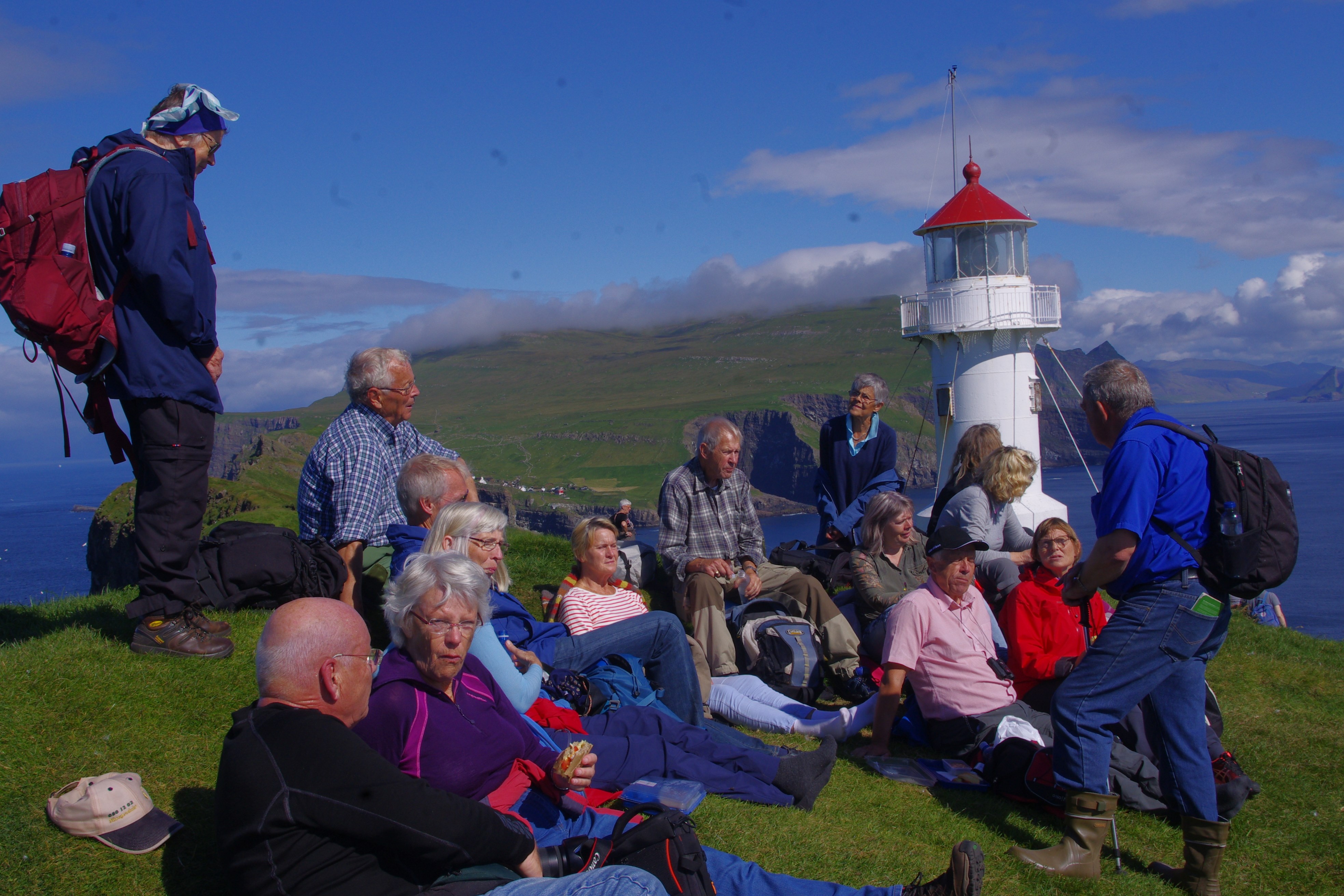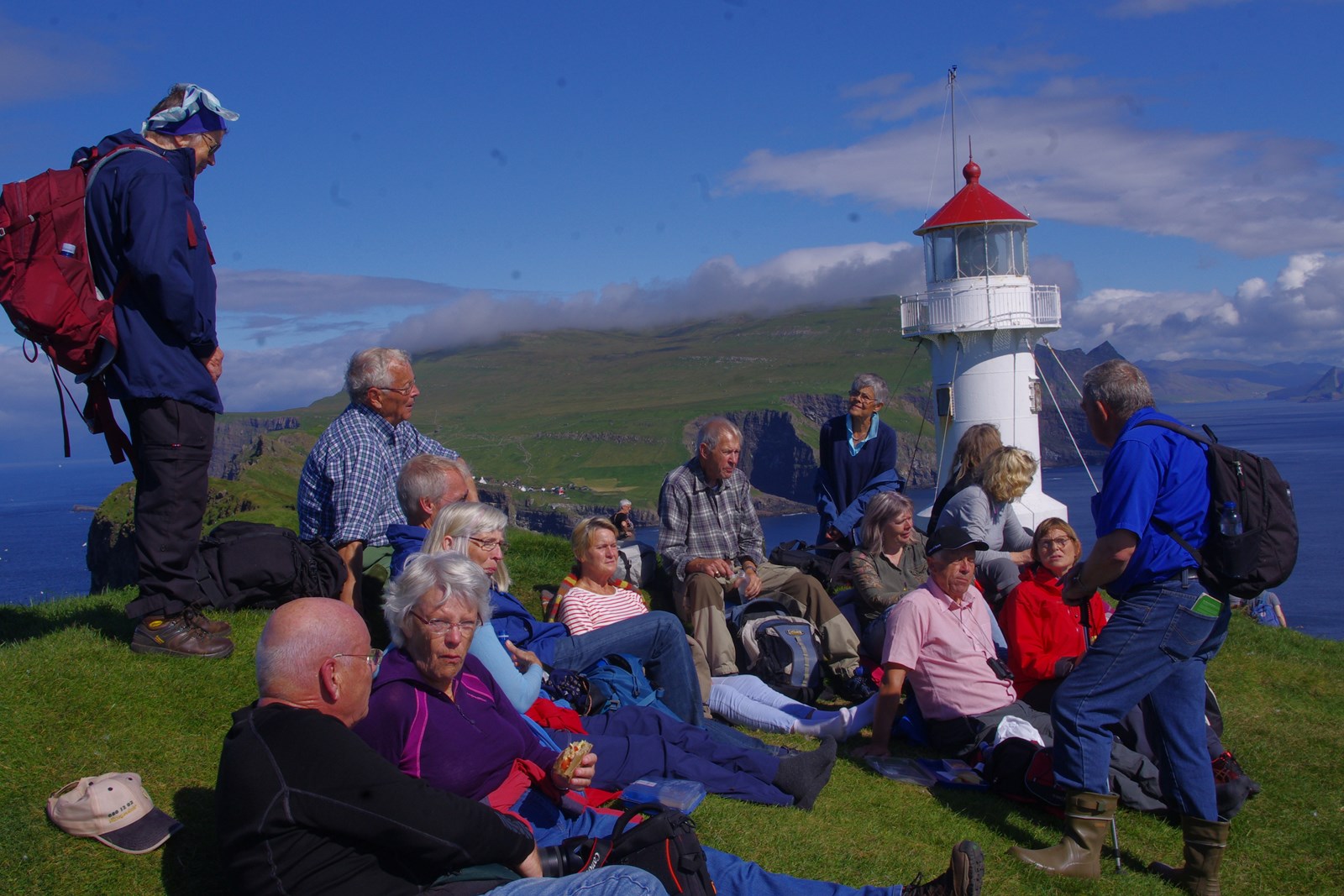 Hustufter og graver fra vikingtiden
Vi besøkte mange historiske steder og hadde mange natur- og kulturopplevelser i den ville naturen der. Det var både hustufter fra middelalderen og graver fra vikingtiden på de mest fjerne steder der det er utrolig at noen har kunnet slå seg ned, avsondret fra omverdenen kanskje i uker ad gangen Det er tunneler mellom svært mange av øyene. Mange bra motiver på Færøyene, som denne Lundefuglen med mat i nebbet.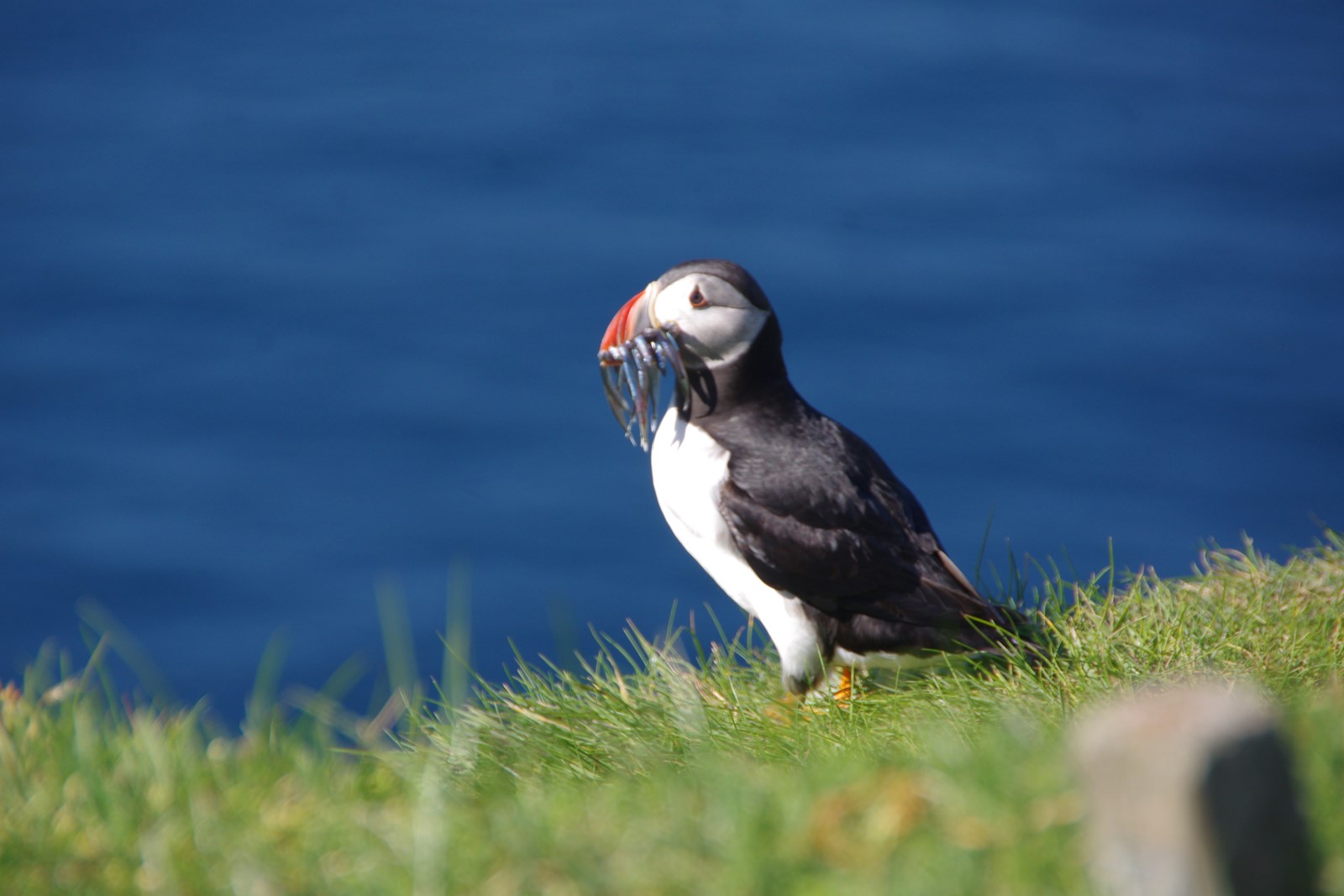 Laks
– Og flere skal det bli. Oppdrett av laks er en stor inntektskilde, og her er Færøyene er storeksportør. Språket er lett å forstå, og den menneskelige varmen for andre mennesker er merkbar.
Hun forteller videre at historielaget fort ble kløppere i å lese færøysk.
– Mange ble også godt skolerte i den færøyske ringdansen hvor det unektelig er litt pinlig at færøyingene kan alle versene av de gamle norske visene som Sinclair-visa, hvor vi måtte melde pass. Men anbefale en tur til Færøyene, det gjør vi gjerne.
Historielaget på tur - alle deltakerne på Tinganes. – Stedet hvor de gamle vikinger etablerte ting omkring år 900 etter at Grímur Kamban hadde etablert seg som den første landnåmsmann i 825 og de norske vikingene inntok øyene.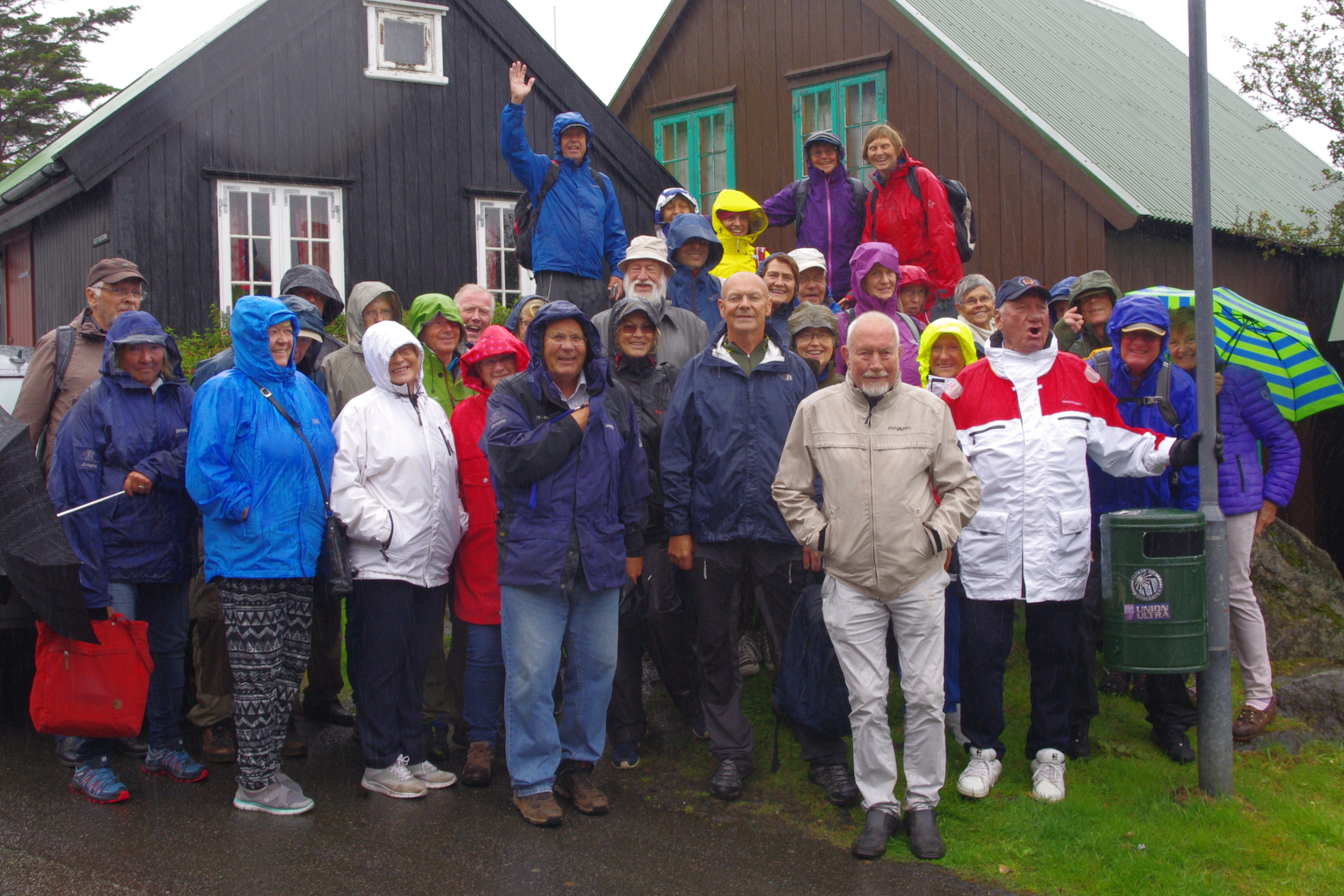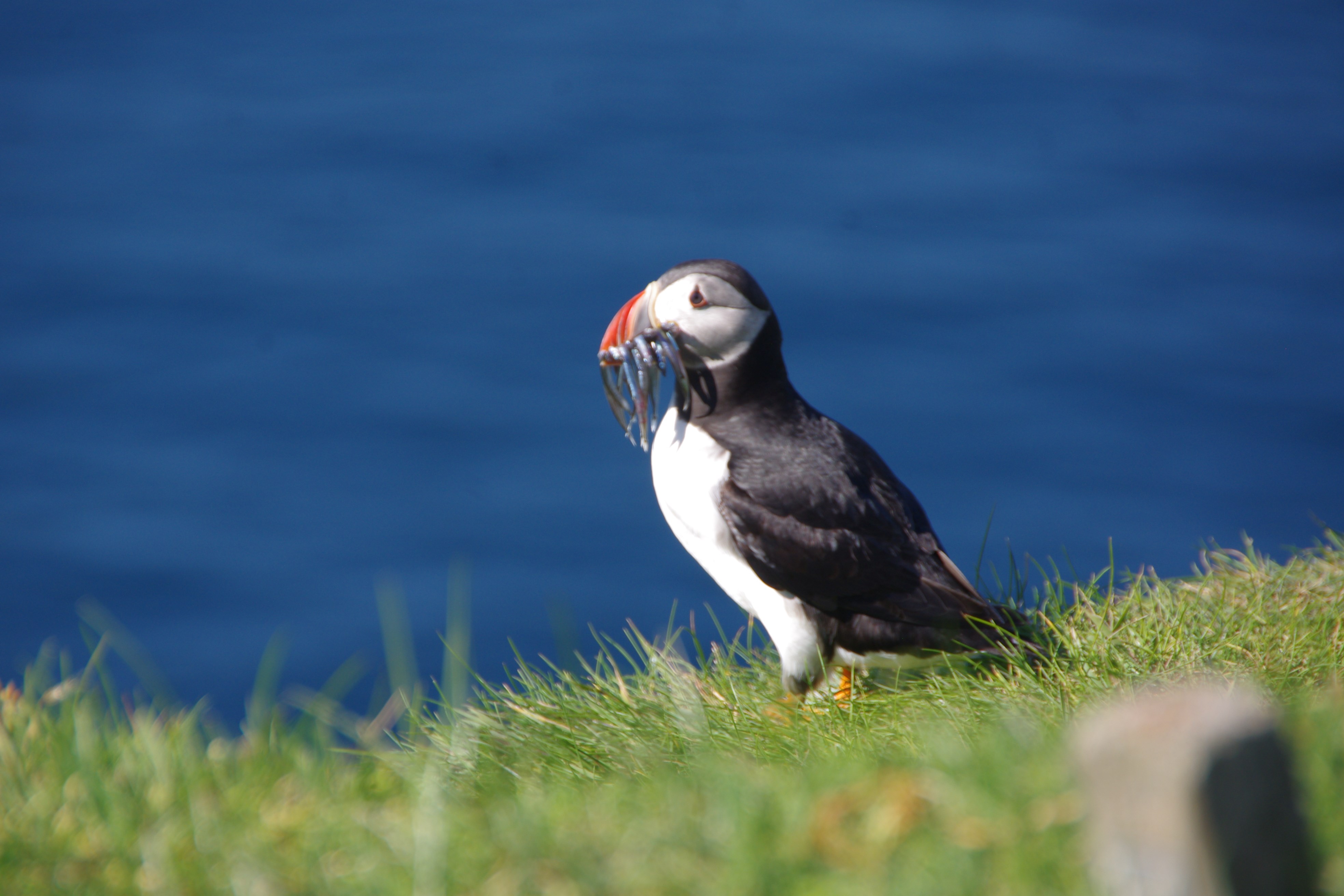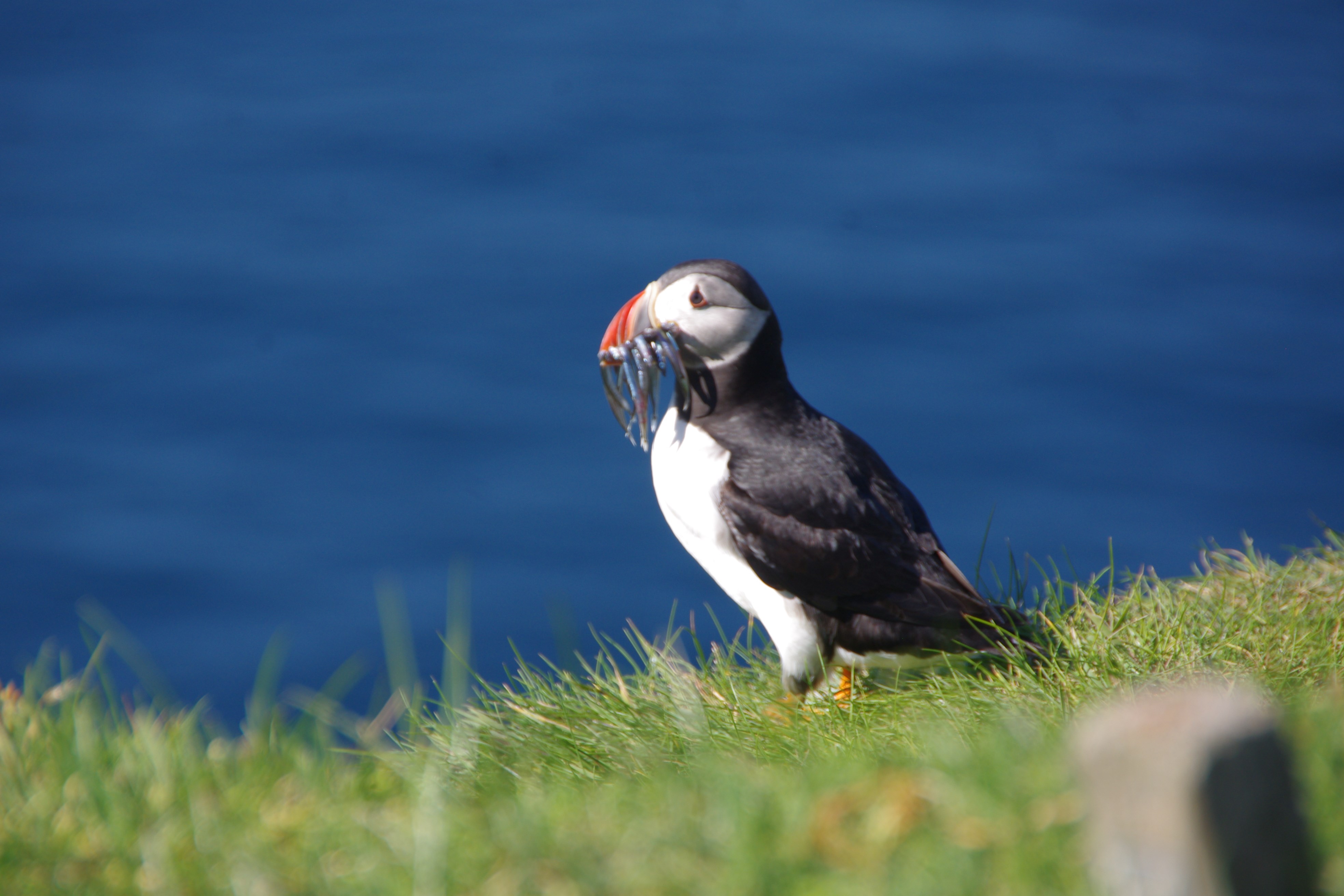 ---
The value of a good tour guide: why we love John from the Faroe Islands
By Michael Voss, Regent Holidays 2017

Whether you are travelling on a group tour or on a private tailor-made itinerary, having a good local guide can make or break your trip, and what makes a good guide can be quite a personal preference. For me, I like someone who is local to the area you are travelling in, has encyclopedic knowledge of the country, is flexible and not beholden to each letter of the itinerary, and has an excellent sense of humour. In my top three are Mohammed in Jordan and Lemon in Borneo, but without question my winner for the best guide I've come across is John Eysturoy in the Faroe Islands.
I've been lucky enough to travel with John twice, three years apart on what were similar itineraries (this was on our Faroe Islands in Depth Group Tour in its first year in 2014 and most recently in July 2017). It says it all that even though I had seen most things before that John made it as interesting and as fun as if it was my first visit to the country.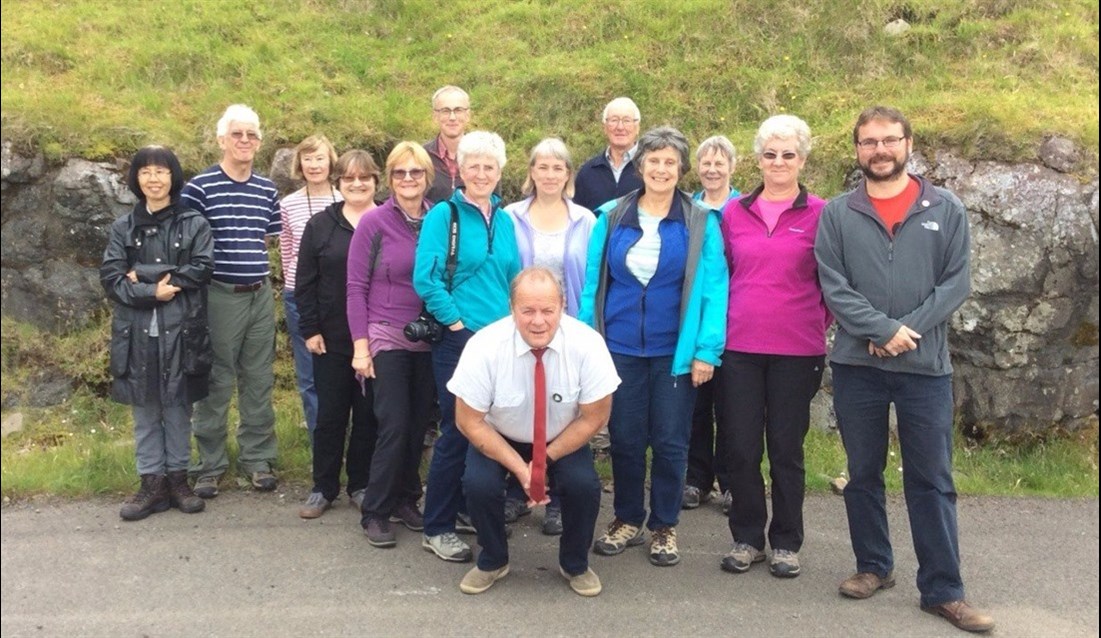 Michael Voss (far right) with Regent Holidays' Faroe Islands Group Tour clients and John (centre)
John seems to know everyone on the islands – in 2014 we pulled over so he could say hello to his daughter and grand-daughter in Torshavn and this year he pointed out his son-in-law (previous contestant in the World's Strongest Man) and hairdresser. He joined the Faroese fishing fleet at the age of 15 which has provided him with a rich store of anecdotes, and stopped being a bus driver when sliding down mountain roads sideways became too stressful (he may have exaggerated here but seeing the roads and weather…maybe not). Whilst standing at the ferry port in Nolsoy this year a shepherd came up for a chat and mentioned that John had been quite a footballer in his day – a quick Wikipedia search proved this to be correct with a number of international caps awarded!
He is friendly, funny, incredibly knowledgeable and proud of his country. John isn't afraid to voice his views on politics, history and environmentalism – personally I think this is important to get a real sense of the country you are visiting – a guide who isn't willing to voice their opinion on the country in which they live I don't think is worth having as I want to know what the locals think, whether I agree with them or not. John is getting a little older, and the joy and pride he has in the Faroe Islands, not to mention the excitement that one of his daughters and his grandchildren are returning from Denmark, is fantastic – we pray that he doesn't retire