Responsible Travel
Dear guest and partner,
Sustainability and tourism are buzzwords that do not necessarily go hand in hand for reasons such as heavy carbon footprints, environmental impacts, and possible local disruption. Nonetheless, we wish to do our part in finding a balance that enables us to operate more sustainably in the industry, and to welcome you, our guests, to the country knowing that we are conscious of our responsibilities for impacts on the environment, and our obligations towards local communities, landowners, and business partners.
On the Faroe Islands our biggest blessing and challenge, is the same thing – distance. Our remoteness is presenting us with obstacles in terms of sustainable energy resources, options of local transport means and waste management.
In the company´s 20 years of history we have been passionate about diversifying our products into the smaller, lesser known and established tourism communities, and it is with pride and gratefulness that we look back on this part of our company history. We believe that we have made a substantial contribution to areas of the country that might otherwise not have considered tourism as a way of diversifying their income, and as a means of creating local jobs and a heightened quality of life in the communities. Our emphasis on diversification and locally anchored products are still at the core in the packages and services we offer today.   
We want you to know that as our portfolio is evolving, our core values are the same – we are serious about our contribution towards the wellbeing of our communities. We aspire to encourage and inspire, so that our providers, old and new, trusted partners, and guests will be left with rich experiences and lasting connections.
We acknowledge that our efforts and knowledge in becoming a recognized operator in sustainable tourism has a long way to go, but we vow to learn and improve, so we in the future can be the leading tour operator of best practices in the Faroe Islands.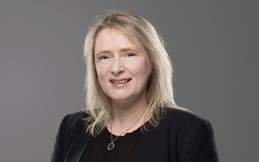 Sincerely


Managing Director & Owner