winter GETAWAY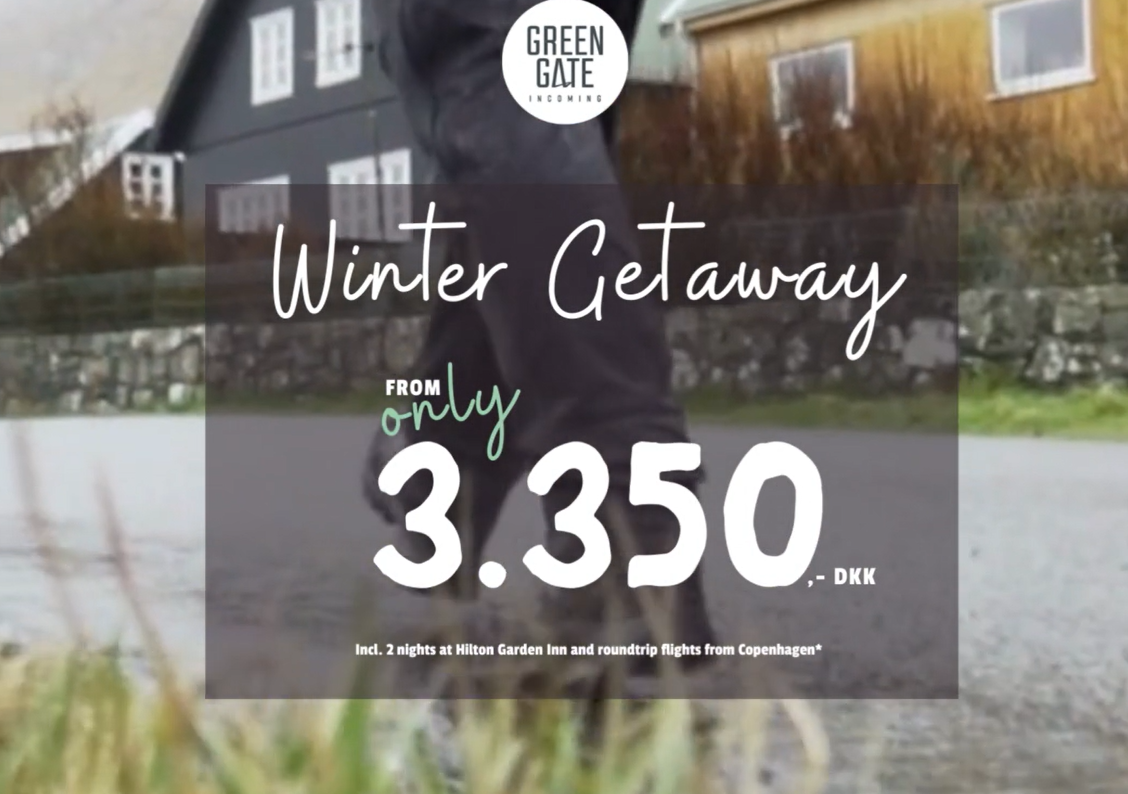 With this incredible winter offer to Faroe Islands, you will get to explore the capital, great local food and a get away you will never forget. Tórshavn is one of the smallest, yet coziest capitals in the world. You are always within walking distance to most of the attractions and cafés, where you can relax as you meet the locals after your exciting day activities.
TRAVEL: Friday to Sunday - 3 days | 2 nights
SEASON: November 2023 to April 2024

 

(Excluding holidays - i.g. Christmas)
DIRECT FLIGHT FROM: Copenhagen (incl. in the price)
Itinerary: Get Away Tórshavn 
Friday: Arrival to the Faroe Islands. Enjoy the cozy capital, Tórhavn.
Arrival with Atlantic Airways to Vágar airport.
After checking into Hilton Garden Inn, we suggest taking a walk down to the old part of Tórshavn. As you wander through the houses in the old town, you will discover a web of lanes and passageways, stairs, protruding rocks and tiny black-tarred houses with white windows and grass roofs. Furthermore you will walk upon Tinganes, one of the oldest parlaments in the world, which the Faroese still use today. Please respect the privacy of the people living in these historical houses
End the day with a visit to one of the cafés or bars and chat with the locals.
Spend the night at Hilton Garden Inn.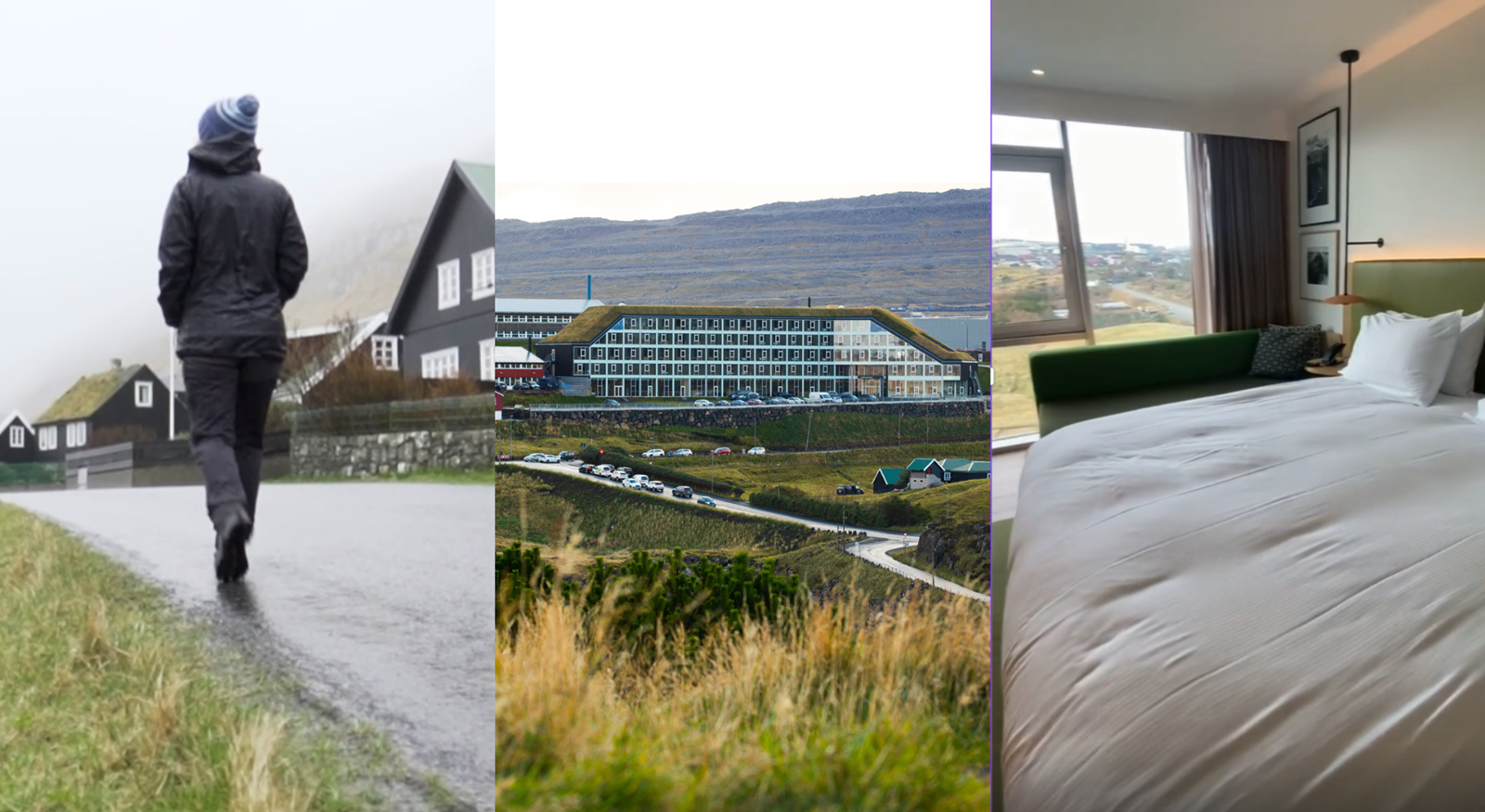 Saturday: Highlights of Tórshavn, the navel of the world. 
After breakfast, we suggest exploring Tórshavn. At the far end of the marina is the shop Østrøm where you can look at and maybe even buy some of the modern Faroese art and handicrafts. Other interesting shops to visit in the city center are Tutl that sells Faroese music, Guðrun & Guðrun who sell knitwear in the latest Faroese fashion, Marjun Heimá that has specialised in producing the Faroese national costume and you can see a very nice display of these in the shop and Ullvøruhúsið. On the walk around town, you will pass by the quaint old bookshop, which is definitely worth a visit.
Have lunch at one of the many good cafes / restaurants.
If you need a break from shopping, we suggest a visit to the Nordic House, a Scandinavian culture centre, or the Art Museum and Gallery. Here you can see a wide range of Faroese art, showing how the nature and landscape has been dominant as a motif throughout the history of Faroese art.
 
Sunday: Departure from the Faroe Islands 
Check out of accomodation.
If you have the time we suggest a visit to the village of Kirkjubøur which is the Faroe Islands' historical and cultural centre. The picturesque old farm is home to a family who for 17 generations have run the farmstead and ecclesiastic site. See the unfinished Magnus Cathedral and the small medieval church of St.Olav.
Depart with Atlantic Airways.